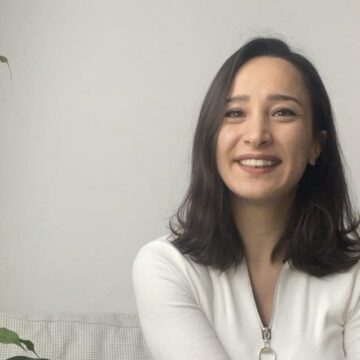 Psychologist, BA, PgCE, MA
When I graduated and crossed paths with international students, I realized that a psychology education mostly serves educational psychology.
Aside from going to another country, adjusting to life in a different language, I am immensely inspired by young people trying to obtain an education. While working as an admissions officer at a university's international relations office, I was inspired to focus my career on becoming a Cambridge IGCSE/A Level high school guidance counselor at an international school and assisting students to follow this route to university admission. This was the best move I've ever made in my career.
International students' fears, exams, and problems are different and more specific. During my years at an international school, I assisted students to gain entry to universities all around the world. I am very happy to shine a light on the journey of hundreds of students who received admission to universities in Korea, America, the United Kingdom, Canada, Netherlands, Portugal, Italy, Japan, Turkey, Australia, and more.
While strengthening my ties with universities during this process, I also observed that new high school candidates register at international schools without knowing the curriculum of the school, whether it is IB, AP, Cambridge, Abitur, Matura, or Barcelona, and whether the curriculum offered by the school was suitable for them. Like a ship without a rudder, they were left in an ocean of choices without guidance on where they should go or how to get there. I was saddened by this lack of proper guidance and for this reason, I decided to establish the "Education Counsellor" company.
We at the Education Counsellor team, have rolled up our sleeves so that you can get the right education at the right institution, attend the universities of your choice with the highest discount, obtain the highest scholarships and gain entrance to the best universities around the world. And on top of that, we do not abandon our graduate students! Those students who want to gain work experience, have the opportunity to join our team part-time, and in this way, they continue to have access to scholarship opportunities as a member of our family.
Our aim is to ensure that intellectual students who receive international education in the globalizing world receive the most appropriate education without wasting years and money and to reach every student with our vision.
We look forward to welcoming you into our family.
Özlem Şengün
Psychologist, BA, PgCE, MA